2009 Harvest
9/05/2009: Picked first Pinot Noir grapes (3.11 tons) from the Nielson Vineyard in Santa Maria Valley! Clone 114.

9/12/2009: Harvested 2.88 tons of Pinot Noir from Rio Vista Vineyard in the Sta. Rita Hills; clone 115.

9/18/2009: Clos Pepe grapes are in! We harvested 3.23 tons from our South block of the Clos Pepe Vineyard Pinot Noir. Our section is the Pommard clone.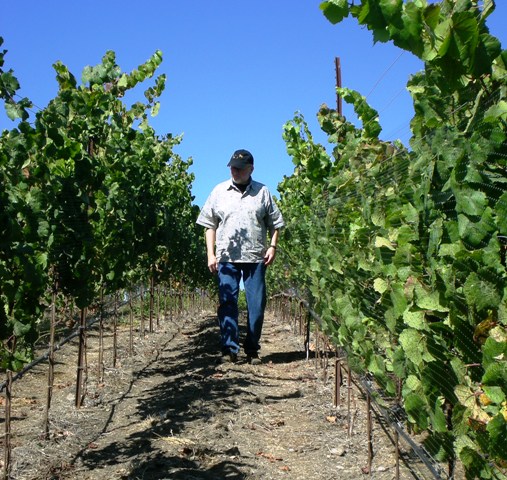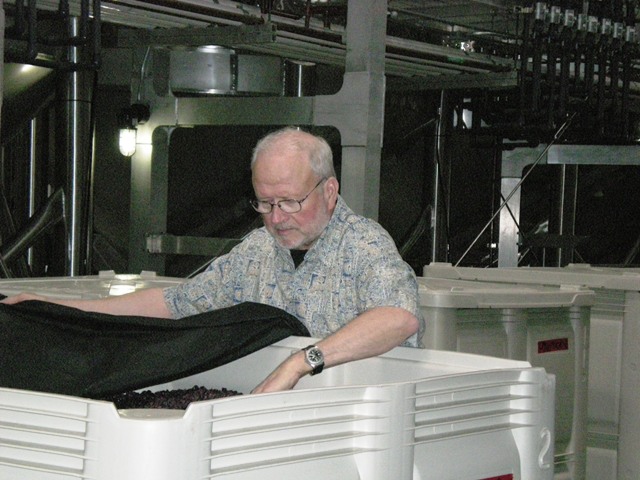 9/21/2009: Pressed the Nielson Vyd. Pinot Noir. Will go into barrel tomorrow. Weather reports keep changing.

9/22/2009: Nielson Pinot Noir is safely in nine barrels now. We'll be bringing in both Garey Vyd. Pinot Noir and our north block of Clos Pepe Pinot Noir on Thursday, 9/24. Cool mornings are great for picking.
9/23/2009: Tomorrow will be an exciting day! Lots of Pinot coming in. It's 104 degrees in Solvang today!
9/24/2009: 2.63 tons of Pommard clone Pinot Noir are in from our north block of Clos Pepe Vineyard. And an additional 1.23 tons from the south block rows for a grand total of 7.09 tons of Clos Pepe for 2009. We also received 2.62 tons of Pinot Noir from Garey Vineyard. It all looks great!
9/26/2009: Just waiting for Cargasacchi and Rancho La Vina to ripen... might be a while if the weather cools next week.

9/28/2009: We'll be pressing off the Rio Vista Pinot Noir tomorrow and checking the vineyards on Wednesday. Finally today there was a break in the heat that we have had all week.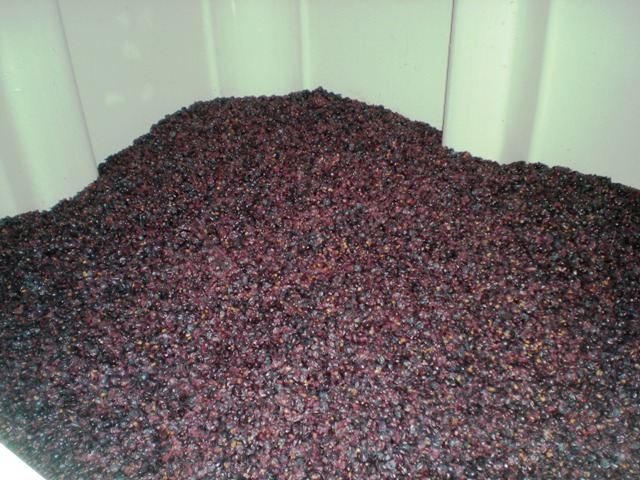 10/2/2009: We finished pressing the first lot of Clos Pepe Pinot Noir last night. On Monday, we'll be bringing in fruit from Rancho La Vina.
10/5/2009: We harvested 1.29 tons of clone 667 Pinot Noir from Rancho La Vina Vineyard and it is resting in a fermenter in cold soak until we inoculate for fermentation.
10/6/2009: This morning we received 1.33 tons of clone 777 Pinot Noir from Rancho La Vina. It is also cold soaking to extract the most desirable color, aromatics and flavor prior to inoculation. Both lots look extraordinary. Thursday we bring in Rancho La Vina's clone 115. Picking has started at 4:00 am... VERY cold.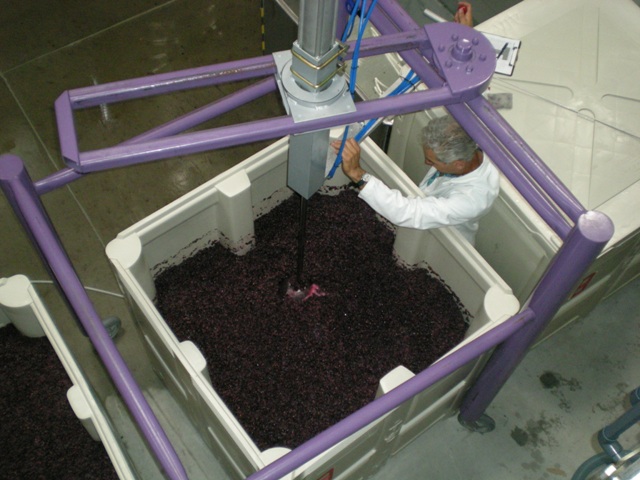 10/08/2009: We harvested 2.83 tons of clone 115 Pinot Noir from the last of our three clonal selections from Rancho La Vina in the Santa Rita Hills appellation.

10/10/2009: We pressed off three of our Pinot Noir lots. These included two lots from separate areas from our hill top section at Clos Pepe and also our Garey Vineyard Pinot Noir from the Santa Maria Valley.
10/11/2009: It was a gorgeous day for the Celebration of Harvest yesterday and great to see all of you! Tomorrow we will finish up the 2009 vintage by picking about 2.5 tons of Cargasacchi Pinot Noir. This is always the last of our Pinot Noir vineyards to be harvested because of its very cool westerly location in the Sta. Rita Hills.
It is too early to predict the quality of the 2009 vintage with any certainty but at this early stage of development we are seeing very positive signs of a high quality vintage in the wines that have been fermented and pressed off to date. All wines thus far display exceptionally dark color, rich structure and the characteristic signature of each of the vineyards.
We are not ready to celebrate quite yet but there is a sense of relief to know that we should have all of our grapes safely into the winery by tomorrow midday slightly in advance of the forecasted storm heading our way.
10/20/2009: We are waiting for fermentation to finish up on the last 4 lots of Pinot Noir. We will be pressing the first lot of three lots from Rancho La Vina today or tomorrow with the other two to follow close behind. I would expect the Cargasacchi will not be pressed until sometime the middle of next week. The 08's that were not bottled in August are beginning their winter slumber and will not immerge until spring at which time we expect to bottle the 08 Sta. Rita Hills Pinot Noir, 08 Cargasacchi Pinot Noir and 08 Syrah.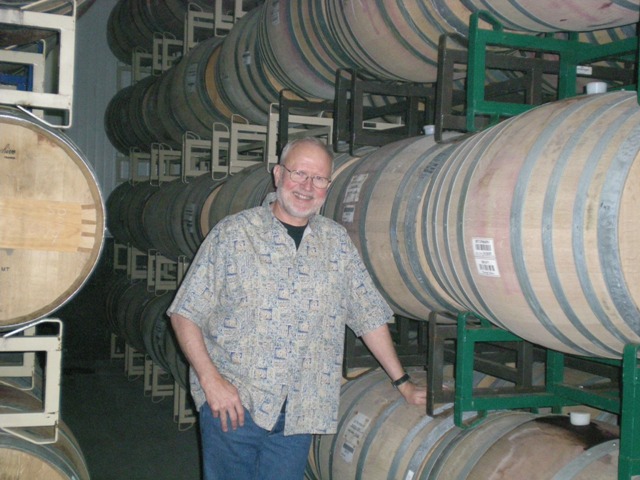 11/6/09: All 2009 wines are now safely in barrels.